Gestorben: Louisiana Red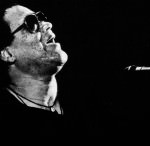 Zum Tode von Louisiana RedAm 25. Februar ist in Hannover der als Iverson Minter geborene US-Bluesmusiker Louisiana Red gestorben, nachdem er mit Problemen an der Schilddrüse ein paar Tage zuvor ins Krankenhaus eingeliefert worden war. Der Sänger und Gitarrist, 1932 im tiefen Süden der USA geboren und in ärmlichen Verhältnissen aufgewachsen, war über die Musik von Muddy Waters zum Blues gekommen und hatte erste Aufnahmen Ende der 1940er-Jahre in Detroit gemacht, nahm ein paar Singles für das Checker-Label auf und veröffentlichte in späteren Jahren hin und wieder ein Album.
Seit 30 Jahren lebte er in Deutschland, wozu ihm angesichst schwindender Popularität des Blues im Heimatland der 1980er-Jahre sein Freund und Kollege Champion Jack Dupree geraten hatte. Louisiana Red tourte bis kurz vor seinem Tod regelmäßig in Europa und auch in den USA. Noch im Jahr 2010 war der Musiker bei den "Blues Awards" in Memphis in mehreren Kategorien nominiert worden, um als bester "Acoustic Artist Of The Year"ausgezeichnet zu werden. Daraufhin nahm er in der Tennessee-Metropole mit "Memphis Mojo" 2011 sein letztes, von der Kritik hochgelobtes Album auf, das auf dem deutschen Blueslabel Ruf Records erschienen ist.