Webtipp: Sounds And Colours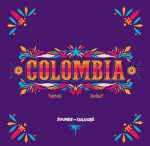 Colombia von Sound And ColoursDas Zeitalter von Soundcloud und Bandcamp führt vor Ohren, wie wenig globale Musiktrends mit den CDs zu tun haben, die aus Afrika und Südamerika auf den europäischen Markt gelangen. Um die Filter auszuschalten, helfen auch einige herausragende Webmagazine, unter ihnen "Sounds And Colours", das von einem Autorenkollektiv um den Briten Russell Slater betrieben wird. Slaters Team widmet sich Musik, Filmen und Büchern des gesamten südamerikanischen Kontinents mit einem deutlichen Akzent auf der Independent- und Street-Culture-Szene.
So werden in einer Serie die musikalischen Underground-Aktivitäten in Argentinien, Ecuador oder Chile beleuchtet, eine eigene Kolumne porträtiert in Interviews unbekannte Künstler aus São Paulo oder die afro-kolumbianische Straßenmusik. An den Autoren-Top-20 des Jahres 2013 lässt sich ablesen, welche Entdeckungen hier zu machen sind: vom peruanischen Pop-Anarchen Francois Peglau über den "Batuk Freak" der Südbrasilianerin Karol Conka bis zum Digital-Cumbia von El Remolón. Die Macher des Portals nutzen auch die herkömmliche Form der Medien: Ihre Erkenntnisse haben sie in "Sounds And Colours: Colombia" und "Brazil" als 200-seitige Buchveröffentlichungen gesammelt.
Weiterführende Links:
"Sounds And Colours"