Videopremiere - Hangman
Debütalbum von Addictive TV ist unterwegs
Graham Daniels und Mark Vidler, besser bekannt als Addictive TV, führen in 2017 das fort, was einst Matt Black und Jonathan More als Coldcut ins Leben riefen – Musikkomposition mit audio-visuellen Samples. Anfang Juni wird ihr Debüt-Album "Orchestra of Samples" bei !K7/indigo erscheinen.
Zum Titel "Hangman" präsentieren wir heute die exklusive Videopremiere hier auf Jazz thing. Enjoy!
Weitere Infos zum Projekt und Album sowie die Möglichkeit zur Vorbestellung von "Orchestra of Samples" gibt es hier.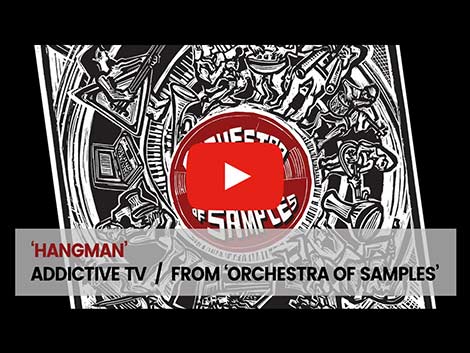 /* php _e( 'Comments are closed.', 'boilerplate' ); */ ?>