Mauerpark Extra
House Of Jazz – Licht ins Dunkel
Die Wellen um das "House Of Jazz" schlagen hoch und höher. Ein Tsunami will trotzdem nicht daraus werden. Aber der Berliner Jazz hat wieder sein Thema, um das er am liebsten kreist, nämlich den Berliner Jazz.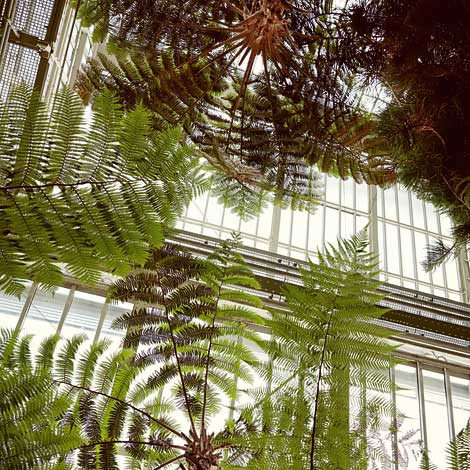 Keiner der Beteiligten hat überhaupt noch einen annähernden Einblick, geschweige denn Durchblick, was sich genau vor und hinter den Kulissen abspielt. Die Palette reicht von Gerüchten über Mutmaßungen und Unterstellungen bis zu Schuldzuweisungen. Nur eines steht fest: Jazz und Politik sind zumindest im wiedervereinten Deutschland selten eine derart fatale Allianz eingegangen wie bei den Vorgängen um das House Of Jazz. Im Mauerpark ist bereits viel dazu geschrieben und polemisiert worden.
Doch bei aller gebotenen journalistischen Distanz kann auch ich mich als bekennender Berliner von Tendenzen, Einflussnahmen und inneren Gewichtungen nicht frei machen. Es bedarf eines unbeteiligten Außenstehenden, um Licht in das Dunkel zu bringen. Dem im fernen Neuss lebenden Autor Martin Laurentius gelingt nicht nur eine sachliche Bestandsaufnahme, sondern er hat auch unaufgeregt Statements von allen beteiligten Seiten eingeholt. Eine Sinfonie in Moll mit viel Platz für Soli.
Text Wolf Kampmann
Licht ins Dunkel
Die Nachricht über ein "House Of Jazz Berlin" trat geradezu beiläufig an die Öffentlichkeit. In einem in der Berliner Tageszeitung Der Tagesspiegel veröffentlichten Artikel mit der Überschrift "Berliner Kultur bekommt mehr Geld vom Bund" vom 11. November 2016 heißt es knapp:
"Der Jazz wird in Berlin einen eigenen Ort bekommen. Für Pläne, die Alte Münze am Molkenmarkt gleich um die Ecke vom Roten Rathaus in ein 'House Of Jazz' zu verwandeln, werden 12,5 Millionen Euro bereitgestellt, die allerdings noch unter dem Vorbehalt eines stimmigen Konzeptes stehen."
"Toute Jazz-Berlin" war erst irritiert und kurzzeitig sprachlos, das einsetzende Rauschen im Blätterwald der Berliner Medien war laut und legte offen, wer hinter dem Plan für ein "House Of Jazz Berlin" steckt. Deutschlands vielleicht bekanntester Jazzmusiker – mit Wohnsitz in der Hauptstadt –, Trompeter Till Brönner, und sein Bruder und Manager Pino haben mit Unterstützung des Hamburger CDU-Bundestagsabgeordneten und Mitgliedes im Haushaltsausschuss des Bundes, Rüdiger Kruse, und des im vergangenen November noch amtierenden Berliner Kulturstaatssekretärs Tim Renner (SPD) das Projekt "House Of Jazz Berlin" auf den Weg und an die Öffentlichkeit gebracht. Nachdem sich die erste Überraschung gelegt hatte, zeigte sich die Berliner Szene verhalten optimistisch.
"Wir fanden Tills Initiative für ein 'House Of Jazz' gut – und begrüßten sein Engagement für dessen Verwirklichung in der Bundespolitik", stellt der Posaunist Johannes Lauer fest, Vorsitzender der IG Jazz Berlin, einem Zusammenschluss von Hauptstadtmusikern und seit der Gründung 2011 Partnerin für den Senat in Fragen der Förderung der Berliner Jazzszene. "Wir wollten Till darin unterstützen, aber auch zukünftig in den Prozess einbezogen sein."
Schachzug ohne Flankenschutz
Der Schachzug der Brönner-Brüder war jedoch unzureichend flankiert. Gegen die erste Fassung ihrer Machbarkeitsstudie House Of Jazz Berlin, ein gut hundertseitiges Konvolut, in dem unter anderem das Konzept mit hauseigener Bigband, Konzertsälen und Proberäumen beschrieben und eine Bedarfsanalyse aufgestellt wird, gibt es Plagiatsvorwürfe. Reiner Michalke, einer der Geschäftsführer des Kölner Stadtgartens und Autor eines Teilgutachtens über den Veranstaltungsbereich zur Machbarkeitsstudie zum Konzept einer 'HfMT Academy Of Jazz, Pop & Contemporary Music' in der Freien und Hansestadt Hamburg 2011, hat durch seine Anwältin eine Unterlassungserklärung losgeschickt, weil in der Berliner Studie mehrere lange Passagen aus seinem Teilgutachten ohne korrekte Quellenangaben teils eins zu eins übernommen worden sein sollen. Eine gerichtliche bzw. außergerichtliche Klärung steht noch aus.
In einem Hintergrundgespräch hatte Pino Brönner behauptet, die 12,5 Millionen Euro durch den Bund seien überhaupt nicht für ein "House Of Jazz", sondern ausschließlich zur Sanierung der Liegenschaft Alte Münze, die im Besitz sowohl des Bundes als auch des Landes Berlin ist, vorgesehen; die Presse hätte über diesen Sachverhalt falsch berichtet. Auf Nachfrage bei der Beauftragten der Bundesregierung für Kultur und Medien (BKM), Monika Grütters, die auch diese durch den Haushaltsausschuss bewilligten Gelder verantwortet, heißt es aber: "Der Deutsche Bundestag hat in seinem Beschluss eine thematische Verknüpfung von 'House Of Jazz' und Alter Münze vorgenommen."
Zu guter Letzt ist die Rolle unklar, die der Kulturstaatssekretär im alten, rot-schwarzen Senat, Tim Renner, im vergangenen November gespielt hat. Schon zuvor hatte Renner die Alte Münze, in der bis vor zehn Jahren noch Münzen geprägt wurden und die seitdem von Immobilienspekulanten heiß begehrt ist, als Ort für ein kreativwirtschaftliches und kulturelles Zentrum ins Visier genommen. Schon damals soll die Rede davon gewesen sein, dass dort auch ein "House Of Jazz" seinen Platz finden könnte. Eine Antwort auf die Frage aber, warum er es drei Wochen vor Ende seiner Amtszeit zuließ, dass das "House Of Jazz" gleichsam als kulturpolitisches Kuckucksei ins Nest des neuen rot-rot-grünen Senats gelegt werden sollte, bleibt Renner bislang schuldig.
Für die Akteure rund um ein "House Of Jazz Berlin" hieß es daraufhin: Stillstand für ihr Projekt. Die erste Fassung der Machbarkeitsstudie wurde von der BKM mit der Bitte um Korrektur und Überarbeitung an die Autoren zurückgegeben, nur ein achtseitiges Bruchstück wurde veröffentlicht. Auch der Haushaltsausschuss im Bundestag hat vorerst die 12,5 Millionen für die Alte Münze und das "House Of Jazz" gesperrt, eine erneute Freigabe dieser Mittel an die BKM kann auch nur durch die Haushälter im Bund erfolgen.
Wunsch nach Offenheit und Teilhabe
Partizipation und Transparenz sind Schlagworte, nach denen heutzutage Politik gemacht wird – auch und gerade dann, wenn öffentliche Gelder vergeben werden. Hier tritt die IG Jazz Berlin wieder auf die Bühne. Nachdem sich im November der erste Rauch um das "House Of Jazz Berlin" verzogen hatte, sammelte man das Gros der Presseartikel und veröffentlichte diese mit weiteren Dokumenten rund um dieses Thema auf ig-jazz-berlin.de. Man richtete einen E-Mail-Verteiler ein, über den Berliner Jazzmusiker ihre Wünsche und Bedürfnisse für eine eigene Spielstätte formulieren und ihre Meinung über das "House Of Jazz" äußern konnten.
"Schon gleich beim ersten von uns einberufenen Treffen der Berliner Musiker Anfang Januar wurde diskutiert, wie eine für uns Musiker ideale Spielstätte aussehen soll", hebt die Harfenistin und zweite Vorsitzende der IG Jazz Berlin, Kathrin Pechlof, hervor. "Bei uns in der Szene gibt es den Wunsch nach einer Spielstätte, dieser Wunsch hat sich nach dem ersten Treffen immer mehr konkretisiert."
Beim regelmäßigen Jour fixe der IG Jazz mit der Berliner Senatsverwaltung Anfang Februar nahm das "House Of Jazz" natürlich einen breiten Raum im Gespräch ein. "Dabei fragte man uns, ob wir nicht mit einem Konzept darstellen wollen, wie wir uns ein solches Haus vorstellen", so Pechlof. Weil Berlins neuer Senator für Kultur und Europa, Klaus Lederer (Die Linke), ein Konzeptverfahren über die zukünftige kulturelle und kreativwirtschaftliche Nutzung der Alten Münze ausschreiben wird, musste die IG Jazz innerhalb von zwei Wochen ihr "Eckpunktepapier" über ein Haus für die Musik des 21. Jahrhunderts (so will die IG Jazz ihre Spielstätte nennen, um deren multistilistische Ausrichtung zu unterstreichen) verfassen und bei der Senatsverwaltung abgeben. Denn Lederer, mit dem bisher nicht von Bundesseite über ein "House Of Jazz Berlin" in der Alten Münze gesprochen wurde, ist von dem Millionengeschenk gar nicht begeistert.
"Selbstverständlich freuen wir uns über das Engagement des Bundes an der Kulturlandschaft Berlins", macht der Kultursenator deutlich. "Abgesehen davon, dass noch überhaupt nicht sicher ist, ob diese Gelder des Bundes überhaupt fließen werden, lassen wir uns nicht vom Haushaltsausschuss des Bundestages vorschreiben, was mit der Immobilie geschehen soll. Das ist der Kritikpunkt, weil er unserem eigenen Ansatz und unserem Verständnis, nach eigenen Kriterien und partizipativ zu entscheiden, entgegensteht. Niemals habe ich gesagt, dass kein Jazz in der Alten Münze stattfinden soll."
Der notwendige Schulterschluss
Damit Till Brönners Konzept eines "House Of Jazz Berlin" nicht Gefahr läuft, ad acta gelegt zu werden, müssen sich sein Bruder Pino und er gesprächsbereit zeigen – weniger gegenüber der Politik in Bund und im Land, sondern eher gegenüber der IG Jazz und der Berliner Szene. Nur mit einer öffentlich geführten Debatte über beide Konzepte einer Jazzspielstätte für die deutsche Hauptstadt ließe sich vermeiden, dass Brönners "House Of Jazz" und auch das "Haus für die Musik des 21. Jahrhunderts" der IG Jazz zwischen den Mühlsteinen der großen Politik zerrieben werden. Einen ersten Schritt hat die Brönner-Seite gemacht und in einem "Think Tank" am 1. Februar ihre Positionen gegenüber der IG Jazz und weiteren Akteuren nicht nur aus der Berliner Szene – etwa der Union Deutscher Jazzmusiker – zu konkretisieren versucht.
Der Haushaltsausschuss im Bundestag müsste wiederum über die BKM auf politischer Ebene mit Berlins Kultursenator ins Gespräch kommen, um auch und gerade Möglichkeiten der Finanzierung zu erörtern. Denn nach den ursprünglichen Wünschen des Bundes soll das Land Berlin gleichfalls 12,5 Millionen Euro für die Sanierung der Alten Münze aufbringen und zudem die späteren Kosten für ein "House Of Jazz" tragen.
Eines sollte den Akteuren in Berlin klar sein: Die Entscheidung darüber, ob es ein Berliner Jazzhaus geben wird oder nicht, ist längst nicht mehr nur für die Hauptstadtszene von Relevanz. Vielmehr wäre der Schulterschluss zwischen Bund, Land und Szene, der für die Verwirklichung eines so ehrgeizigen Projektes notwendig ist, ein bedeutendes und weit sichtbares kulturpolitisches Signal für Deutschlands Jazz überhaupt und birgt darüber hinaus die Chance, dass sich die hiesige Jazzszene international noch hör- und sichtbarer positionieren kann als zuvor.
Weiterführende Links:
Seite der IG Jazz Berlin zum House of Jazz Berlin